Või
How to use:
Use daily on dry or ideally damp skin. This bar is designed to soften at body temperature, so apply directly onto your skin in downward strokes. Massage in. The most effective way for your skin to absorb the lotion bar is to massage in the direction of hair growth. You'll see the speckles of our forest microbe as you apply it.
Suitable for mature and sensitive skins. Recommended for all dry or combination skin types. 
Key Ingredients
Nordic Forest Microbe: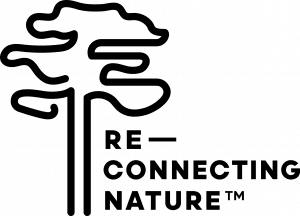 Humus extract or Reconnecting Nature™  is a unique and innovative extract designed to be used as your daily exposure to the diverse microbial and micro-organism communities of Finnish forests and meadows. 
This very special ingredient developed directly from Finnish nature provides rich inactivated microbes for enhancing the skin's protective barrier and to restore the balance of the microbiome while soothing the skin. 
Blackcurrant:
Exceptionally high in GLA & ALA, fundamental nutrients vital to the healthy functioning of our cells. Grown in the UK, this Blackcurrant seed oil is calming and restorative with revitalising properties, high in phytosterols supporting collagen and skin elasticity.
Chia:
One of the richest and perfectly balanced sources of Omega 3, 6, and 9. Amino acids, vitamins and minerals plus zinc. This organic European chia seed oil is anti-inflammatory and carries natural antioxidant properties for soothing, scar prevention and skin regeneration.
Oat Lipid E:
A natural unique lipid complex rich in moisture regulating ceramides, skin-identical fatty acids, and membrane phospholipids. This powerhouse ingredient is non-comedogenic, supporting barrier function, and packed with potent antioxidants slowing damage to cells caused by free radicals.
Illipe Butter:
Raw and organic, this ethically sourced illipe butter is produced by forest communities in Borneo. Zero-waste and without harming the rainforest, only the ripe nuts which have fallen to the ground are harvested. A long-lasting skin softening butter with deeply moisturising properties help repair chronically dry and cracked skin.
All Ingredients
Theobroma Cacao (Cocoa) Seed Butter*, Shorea Stenoptera (Illipe) Seed Butter* **, Ribes Nigrum (Blackcurrant) Seed Oil, Prunus Domestica (Plum) Seed Oil*, Salvia Hispanica (Chia) Seed Oil*, Vitis Vinifera (Grape) Seed Oil*, Humus Extract, Avena Sativa (Oat) Kernel Oil, Helianthus Annuus (Sunflower) Seed Wax, Tocopherol (Vitamin E), Helianthus Annuus (Sunflower) Seed Oil
*Certified Organic
**Wild Harvested
Care Instructions
Store me somewhere cool and dry. My bio-based compostable box is sensitive to humidity. Keep me under 30°C For external use only. Keep out of reach of children. 
Warning: In the event of contact with eyes, rinse immediately with plenty of clean water. For external use only. Keep out of reach of children. Retain packaging for reference. 
Recycle & Compost: 
Please recycle the outer box in your household recycling. Our inner boxes and greaseproof wraps are 100% home compostable.
Our outer boxes and A6 cards are widely recycled. The paper is FSC™ certified, produced with EKOenergy and contains 40% post-consumer recycled waste, 15% of which is from upcycled organic corn.
Our inner box is grown to order from a mix of natural upcycled bio-waste and mycelium. It is entirely home compostable and breaks down in soil after approximately 40 days. Our greaseproof paper wraps are also 100% home compostable.
We like to use our boxes as planters for our favourite seeds when they have finished holding our body lotion bars. Tag us @ornkuuskincare and @magicalmshroom with your planter creations.